Specialists in Tarmac for driveways:
Tarmacadam & Asphalt Contractor Meath
Get a Tarmac Driveway / Carpark that is Durable, Weather Resistant and made to last!
Why choose tarmac for driveways? Well its a great way to tidy up the exterior of your home or business that will last years. Cossmacadam are a team of expert tarmac contractors servicing Meath, Kildare & Dublin.
Tarmac for driveways, Tarmacadam resurfacing, Asphalt driveways, SMA (Stone Mastic Asphalt), Tarmac for carparks / roads.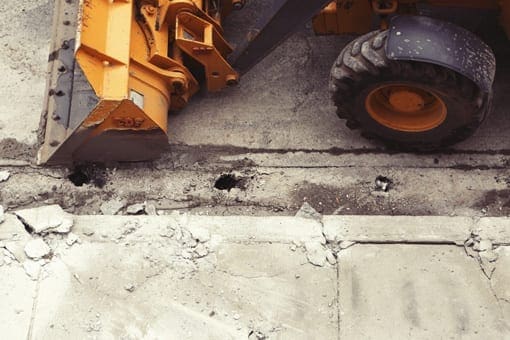 About Cossmacadam Tarmacadam & Asphalt Contractors
Cossmacadam is a driveway and road specialist based in Summerhill, Co. Meath. We are Vat registered and Company Assured.
Danny Coss is the founder of Cossmacadam. He is an expert in laying tarmac for driveways. This includes ground work, resurfacing driveways and stabilising ground for laying roads.
We are here to help you with all your resurfacing needs including:
Asphalt and Tarmacadam
Driveways
SMA Tarmac for extra durability
Labour hire for sites
We guarantee that your driveway will be:
Optimised for Water Drainage
We will work on the ground work of your home or business exterior to ensure that there is good water drainage. This will reduce the pooling of water due to heavy rain. It will also improve the durability of your driveway and carpark.
Smooth & Level Surface
We work hard to make your driveway surface smooth and level. This helps clean up the exterior of your home giving it a fresh look. Park your car with ease and help kids play without worrying about irregular surfaces. 
Hard wearing & Durable
Tarmac driveways are a tidier and longer lasting solution than gravel / paving. The smooth surface is hard wearing and resilient to the Irish weather conditions. We use a variety of grades of tar and asphalt to suit your driveway / carpark needs.
Tarmac & Asphalt Driveways for Home & Business
We lay tarmac for driveways to improve water drainage and give it a smooth surface. This will make your site ideal for parking cars and safe play.
We look forward to helping you tidy up your driveway and improve your building exterior.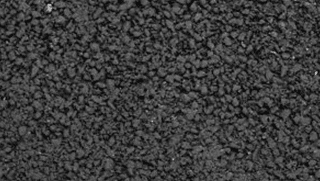 Tarmacadam
A combination of tar and sand form Tarmacadam. It is a road surfacing material and is common in driveways. The properties of the tar varies by adding small amounts of cement, resin and pitch.
Pros: Low cost and easy to repair.
Cons: Weakens under regular diesel spillages as it's a petroleum product. Tarmacadam is also prone to moss growing in shaded areas.
Asphalt
Asphalt is a blend of mineral clusters (course stone), crushed rock and bitumen. Asphalt is often used for roads, carparks and paths as it is cost-effective over large areas. In small driveways asphalt tends to be more expensive than tarmacadam. This is because it has a more complex structure and is more hard-wearing.
Pros: Low cost over large areas. Natural occurring mineral. Durable. Less susceptible to cracks than tarmac. 
Cons: May need to sealing every few years for maintenance. Can get quite hot in summer time.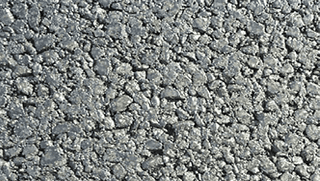 Stone Mastic Asphalt (SMA)
Stone mastic asphalt is also called stone-matrix asphalt. It is a durable surfacing material suitable for roads and car parks with high traffic. Typical SMA composition consists of 70-80% coarse aggregate, 8-12% filler, 6-7% binder and 0.3% fibre.
Pros: Durable, textured and rut resistant wearing course. Lower traffic noise compared to other materials. Reduced chance of cracking due to the flexible mastic make-up of SMA.
Cons: Increased material cost. Increased mixing time. Skid resistance may be low until binder film has worn off the top of asphalt finish.
Extra touches we provide when surfacing your driveway
Expert Groundworks
We survey the ground
We choose the best materials
We install drainage if needed
We construct a solid foundation
Solid ground = durable driveway
Finishing Touches
We are very clean & tidy
Minimal disruption / noise
Kerbing provided on request
Can install ramps / steps
Offer easy payment options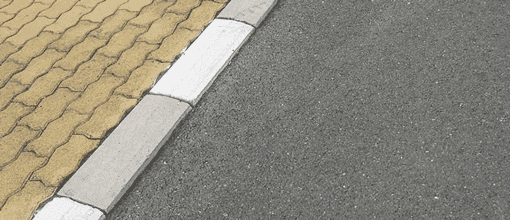 Our work: Asphalt & Tarmac for Driveways and Roads
Reviews Cossmacadam Contractors
Job well done
" Thanks to Danny and his team at Cossmacadam Ltd for a job well done, very Professional. Delighted with our drive way. Would highly recommend! "
Keith Maguire, Meath
Highly recommend
Danny and his men done a fantastic job for me they were punctual, perfectionists with their work and price was reasonable too. Would highly recommend. Thanks.
Denis Cannon, Cavan
Outstanding work
The Men at Coss Macadam Ltd do Outstanding work, Very reliable & trustworthy. Would Recommend.
Graham O' Shea
Technical Manager Cembrit Ireland
Facebook Feed @cossmacadam
Frequently Asked Questions
We are always happy to answer your questions about our tarmacadam services…
Is tarmac cheaper than paving?
Using tarmac for driveways is cheaper than block paving. This is because the materials are cheaper and it takes less time to install.
Is tarmac good for driveways?
Tarmacadam is one of the best options for driveways. It is durable and weather resistant and cost effective.
How long should a tarmac driveway last?
When we use tarmac for driveways it lasts between 12 – 20 years. The life-span depends on the traffic levels and weather conditions. 
What is the cheapest type of Driveway?
Gravel would be the cheapest type of driveway but in the long-term tarmacadam is cheaper. This is because you will need to replenish gravel each year. Gravel also requires more upkeep. It is prone to weeds, being unstable underfoot and it's not weather resistant.
Is asphalt cheaper than tarmac?
Asphalt is cheaper than tarmac when used in bulk for laying roads. Asphalt is generally more expensive than tarmac for driveways. This is because it's made up of more expensive materials.
What is the difference between asphalt and tarmac?
Tarmac is a layer of crushed stone coated with Tar. Asphalt has a far greater concentration of sand and filler in bitmac which makes it a lot stronger.
Can tarmac be laid in the rain?
Yes, we can lay tarmac in the rain but we usually wait until the rain passes. if we know that the weather is going to be bad we reschedule your job for best drying results. 
What's the best way to clean tarmacadam?
We recommend you use a power washer to clean your tarmacadam driveway. You can also use a brush and some water to clean tarmac driveways.
Are there different types or grades of tarmac for driveways?
How thick does the tarmacadam have to be on my driveway?
The minimum depth of tarmacadam on a driveway is 2 inches. We often lay tarmac for driveways and carparks 3 inches deep. This makes the surface more durable. 
How long before I can drive on my new tarmacadam driveway?
We recommend you wait for at least 24hours before driving on new tar.
Do you give discounts?
Yes we have special offers on all year round! Keep an eye on our website HERE and our Facebook Page to see our latest special offer on tarmac for driveways.
Get your FREE no obligation Quote
Find out how much it will cost to tarmac your driveway / parking lot. Fill in the form below to have us visit and quote your job.
Contact Details Cossmacadam:
Owner: Danny Coss
Address: Summerhill, Co. Meath, Ireland
Phone: (046) 955 8407 or (086) 312 7197